100% Caffè Superiore!
When good isn't good enough
Cento coffee was developed in 2015 by the baristas of KoffiePartners based on the idea that everything should be 100% perfect, without any compromise. What makes our coffee unique? Our coffee beans are a treat for the senses. That means sublime quality, refined to perfection. There is a sublime, sustainable Cento% blend available for every taste, from mild and fresh to powerful and intense.
With Cento% you opt for an intense taste experience and enjoy an exclusive and sustainable coffee moment. Because with every box of Cento% sold, we donate 1000 liters of clean drinking water to developing countries via the Made Blue Foundation. This foundation provides safe drinking water in areas where drinking water is still lacking.
100% claims
7 reasons to choose Cento%!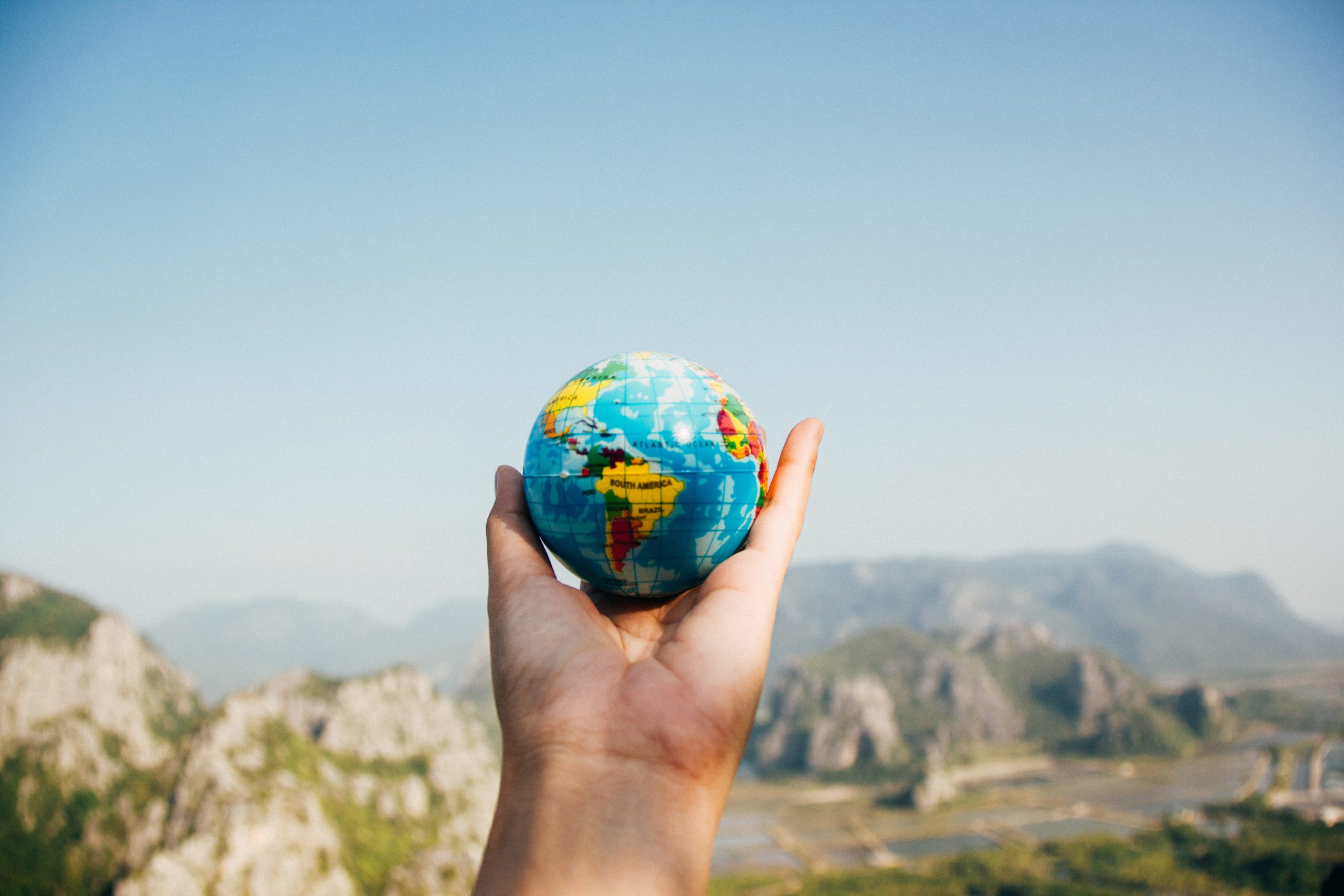 Cento and Co2 compensation
All Cento% Co2 is fully compensated, from origin to end user. In addition, we support a project in Ghana to compensate for Co2 emissions. This project is committed to replacing the current metal and stone cooking areas, which are very inefficient with fuel, for the toyola Coalpot.
These charcoal-fired mini stoves produced in Ghana have better insulation and better technical aspects. They also provide a fuel reduction of 25% compared to the traditional way of cooking.
The Co2 reduction caused by this project in Ghana is already 100,000 tons of Co2 per year! In short, a special achievement of which we are very proud.
Experience Cento%
A sustainable cup of coffee with attention to the farmer and the environment tastes better!
'In our search for the perfect coffee, we discovered that 100% perfection is only achievable when you are involved in every step of both the process and the chain. Cento% is therefore not only exceptional in taste, but also has an unique positioning. We stand for: superior quality,  a more sustainable future and brands that makes a difference in people's lives, communities and our planet. Cento% is the champagne of coffees!'
Baristas of KoffiePartners B.V.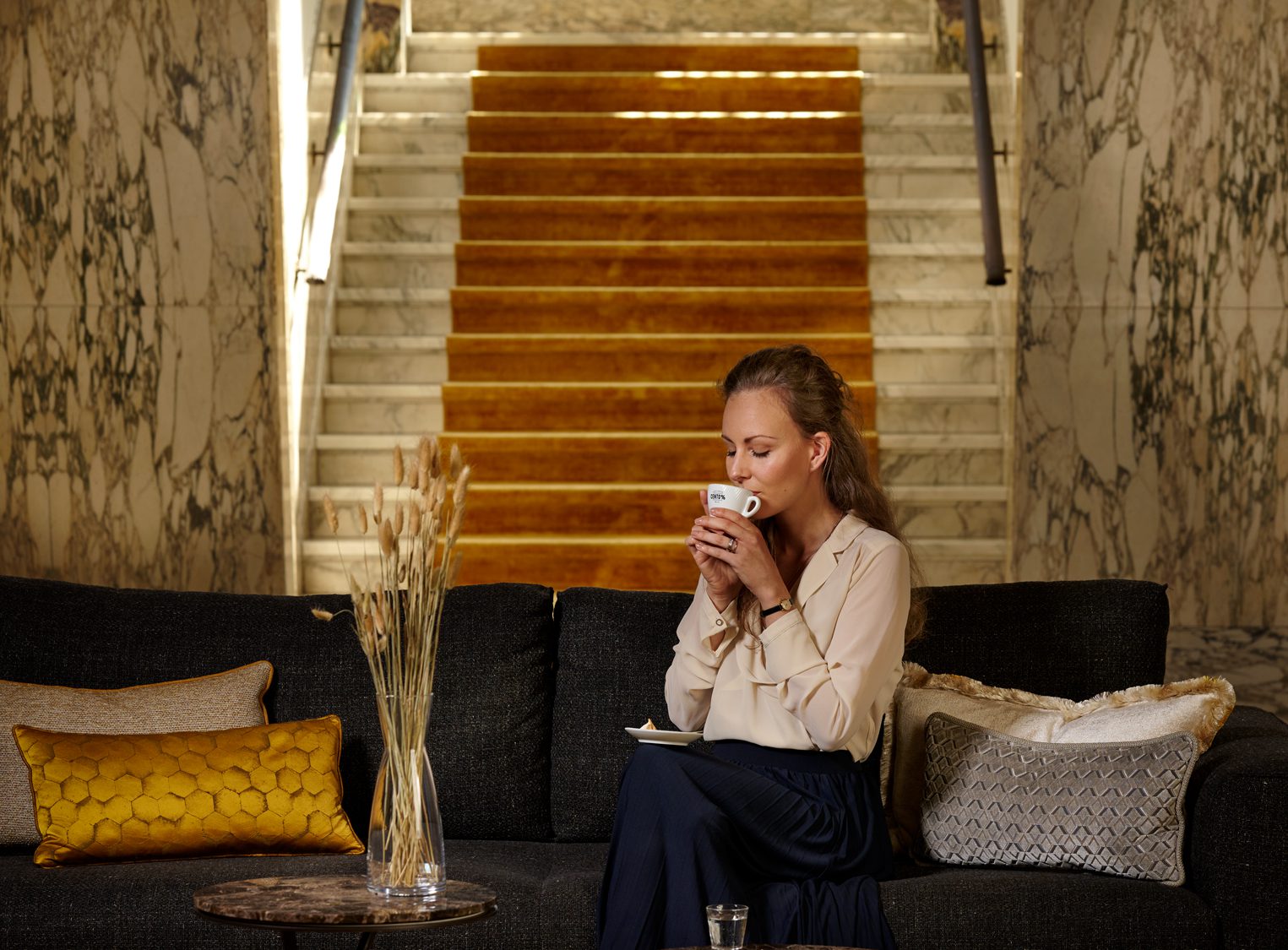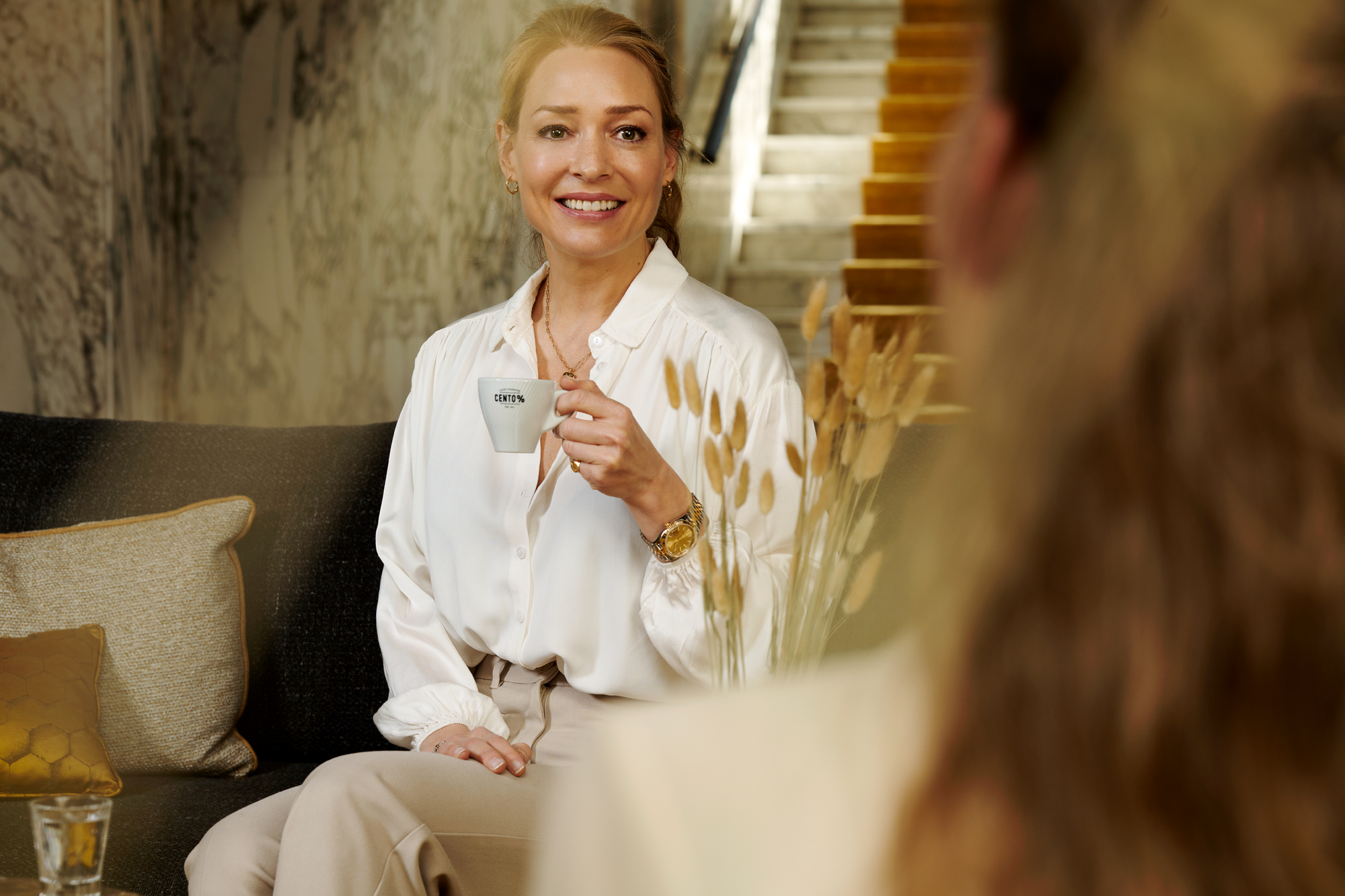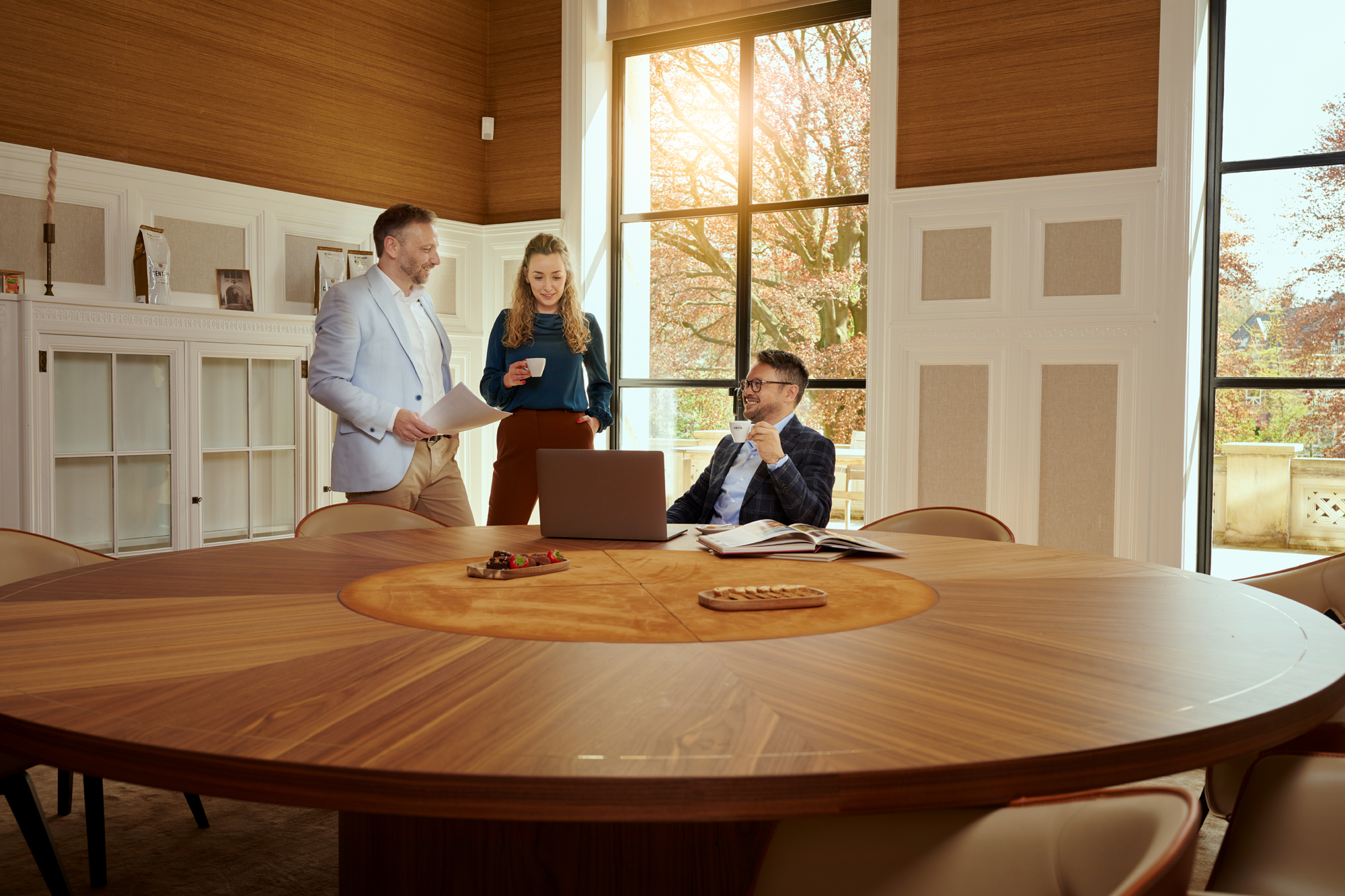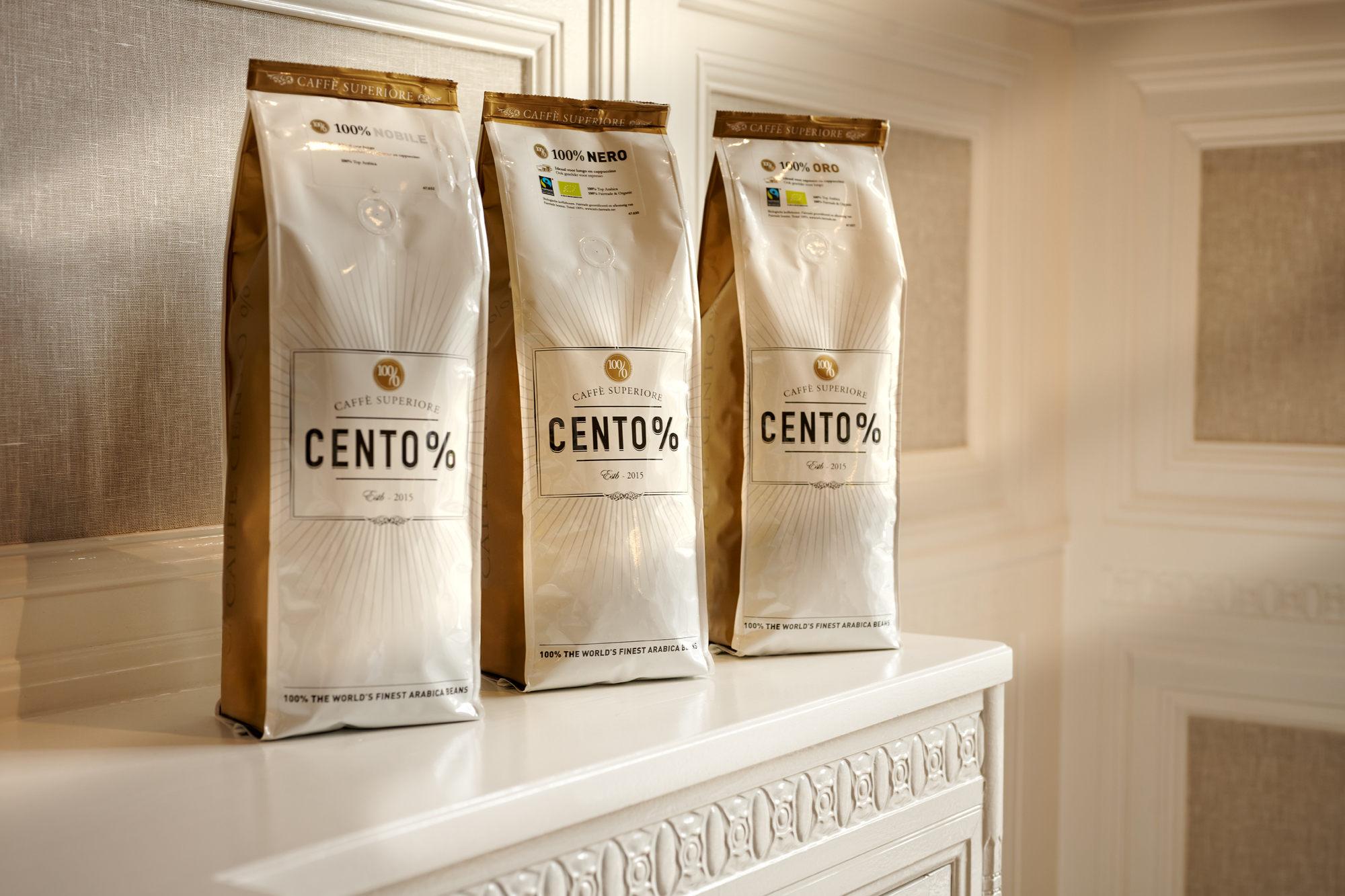 Our brand name
Caffé Cento% owes its name to our brand promise: 100% perfect. In Italian, the language of coffee, "Cento" means "one hundred".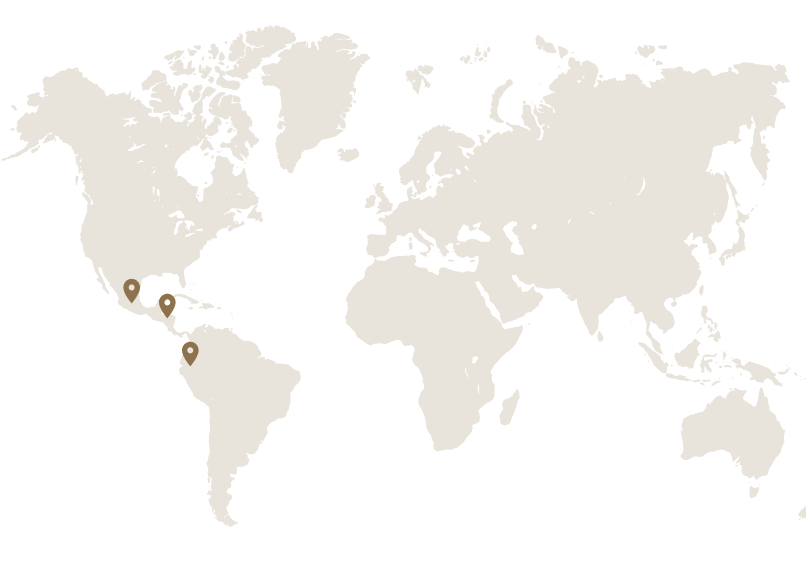 Cento coffee beans
The way to perfection!
All Cento% coffee cherries grow on high-altitude Fairtrade plantations in the beautiful lush landscapes of South America. Here they get all the rest and time to grow and reach perfection. Once the coffee berries have reached this '100%' point, they are carefully picked by hand. A special process that makes an important contribution to the distinctive taste of our coffee. Every Cento% bean is exactly the same in size. Therefore all of our coffee beans are assured of unprecedented quality.
After our coffee cherries are harvested, they are stripped of their outer layer, leaving only the beans of the coffee. We then let these green beans dry gently until they are ready for their journey to The Netherlands. This journey is fully Co2 compensated.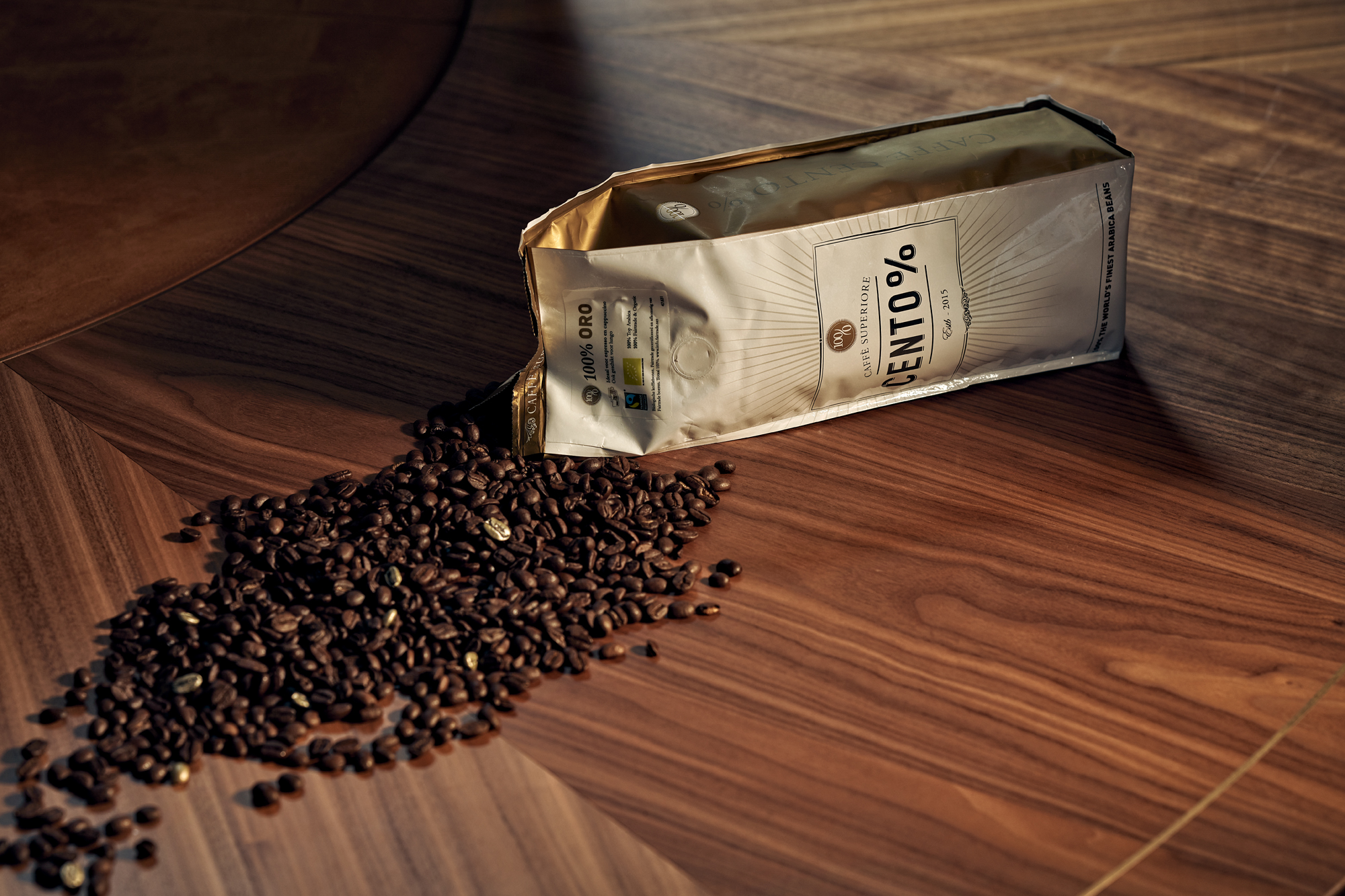 Roasting process
Roasted to taste!
Our Cento coffee beans are roasted in the Netherlands. 3,850 solar panels have been installed on the roof of the coffee roaster. These solar panels account for about a third of the coffee roaster's energy consumption. The remaining electricity is locally generated green electricity.
In the roastery, our blends are roasted with a lot of time and attention at exactly the right temperature. So that all the special aromas and rich flavors can be released. Our blends are then packaged in sustainable aluminum-free packaging for an optimal and exceptional taste experience. Our packaging is also 100% recyclable.
Our taste makers
Experience 100%
The best products for the ultimate coffee experience.